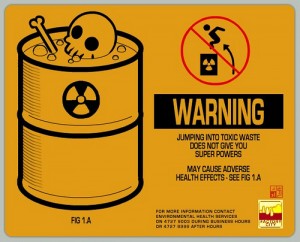 A list of the most toxic and polluted industries has been published by www.worstpolluted.org.  These industries not only cause injury and long term disease to workers, but also pollutes the environment as well.
This list was compiled with research from the Blacksmith Institute and GreenCross Switzerland and was done with information from 49 countries.  The studies reveal that these industries cause as much health impacts as some of the worst diseases in the world including malaria and tuberculosis.
The list is done by the Disability Adjusted Life Years.  This captures the impact of total life years lost from an early death as well the the impact of your quality of life.  The list is as follows:
Lead Acid Battery Recycling

Lead Smelting

Mining & Ore production

Tannery Operations

Industrial-Municipal Dumps Sites

Industrial Estates

Artisanal Gold Mining

Product Manufacturing

Chemical Manufacturing

Dye Industry
This is quite compelling information, I understand that these jobs are necessary, but you really have to stop and think about what your exposure at work is actually doling to your life when you work in an environment that can cause health issues.  I know there are many people out there that do not like their jobs, but hey it could always be worse and also life threatening.