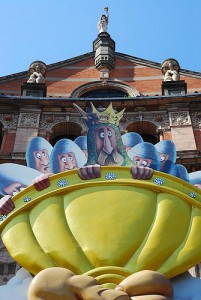 The workers' compensation industry seems to be on the cusp of seizing a massive and previously unattainable technological breakthrough. Met with both support and skepticism, this breakthrough is in the form of cloud data sharing, an innovation that has been a long time coming in this industry.
While the criticisms are understandable, the payoffs of data sharing seem to be more than worth it. Although the usual value proposition tends to cite error reductions and cost savings – such as closing "leakages" – as the biggest cost savers, the true benefit may be laying beneath the surface.
The hidden yet biggest payoff is that data sharing gives a much better perspective on improving medical care, underwriting, and countless other critical decisions.
Jerry Poole, president of Acrometis, stated that in the past, systems have been built around specific functions but were not connected, resulting in isolated pockets of data. "Data that is not captured cannot be integrated," said Poole, "and data that is not integrated cannot be mined."
Poole also mused that in the workers' comp industry, the problem of data integration has always been "unsolvable." However, just like finally tracking down the Grail, all it takes is a modern-day King Arthur (or Indiana Jones) to come forth with the solution. This harbinger may already be among us, as companies – such as Poole's Acrometis, with its CLAIMExpert platform – have already developed systems that have taken strides in the field of unified data and are now perfecting it.
Let's just hope we are all ready to take part in the immortality – aka competitive advantages, when I'm not being dramatic – that come along with it.
Source: Risk and Insurance
To learn more about Acrometis' claims platform (CLAIMExpert) check out our website.