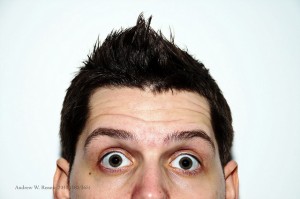 We seem to encounter a lot of comp stories about postal workers don't we? Maybe my mind's images of a quiet neighborhood with a cheerful postal worker delivering mail happily along the sidewalk is more the exception, rather than the rule. A delivery man in Virginia got more than he bargained for when he delivered to a house along his route in Virginia, and he will get comp benefits for it.
A UPS driver said that he was making a delivery to a regular customer when he discovered the body of that customer, who had apparently been shot in the face. The driver said he became nauseous and thought the person responsible might even still be inside the house. UPS argued that their employer only saw the body for a brief time, a few seconds. However the court found that the driver stayed at the scene until law enforcement arrived and stayed for another hour on top of that, presumably to give them the story and help them out. The police told him there was a second body in the house. The claimant was in shock, nauseous, became ill and was very upset throughout the whole ordeal. In Virginia, as is not always the case in many other states, a mental only claim for PTSD benefits is acceptable so the claimant was eligible for benefits.
Post-Traumatic Stress Disorder for a purely mental injury is a hard case to win for workers' comp benefits but this case seemed to have everything going for it. It was definitely unusual for this line of work, it was a situation that would have reasonably caused trauma or anxiety and he was within the scope of his employment when he made the discovery.
I can see why Amazon thinks they want to use drones to make deliveries in the future…