A hotel owner in Seattle has been cited by the Washington State Department of Labor & Industries (L&I) after the department determined that the owner knew about asbestos hazards in his hotel and exposed construction workers to the dangerous substance multiple times.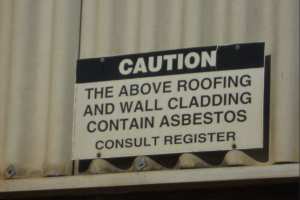 The owner of the Seattle Pacific Hotel, Raj Nariya, had workers renovate the hotel lobby. A certified asbestos-abatement contractor had previously told him about asbestos in the ceiling, but Mr. Nariya did not hire that contractor to do the work. The workers he employed were hired from a roofing contractor and were not trained or certified in the safe removal of asbestos. He knowingly exposed them to the hazard.
The hotel was cited for twelve willful violations and Mr. Nariya is facing fines of $355,000. Some of the violations include failure to provide respiratory protection, leaving asbestos debris on site, and failing to take an air sample before beginning to remove asbestos.
The department investigated last July and discovered that the removal was being done by workers who were not trained for it, so they immediately issued a stop-work order. This kind of removal should be done by a certified abatement contractor who knows the proper procedures to follow in the removal process so that workers and those in the vicinity are protected.
Read more from the L&I here.