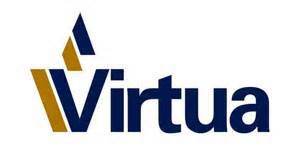 In our newest edition of our "Smart Leaders" Series we had the opportunity to sit down with Tina Tucciarone, RN, MSN, CPHRM – Corporate Director of Risk Management for Virtua. Virtua is a comprehensive healthcare system consisting of three hospitals that is headquartered in Marlton, NJ. Let's get into our interview.
WCI:    Where did you go to school and what did you study?
TT:       I earned a Bachelor of Science and Nursing degree at the University of Connecticut and a Master of Science in Nursing from the University of Phoenix and was inducted into the Honor Society for Nursing, Sigma Theta Tau. In 2011 I received the Certified Professional in Healthcare Risk Management (CPHRM) designation.
WCI:    Outside of work what kind of hobbies or activities are you into?
TT:       I love yoga, it is my passion. When I feel the need for a good challenge you'll find me running a 5K for a charity cause. Cooking has always been one of my favorite forms of art. Creating delicious and nourishing dishes with herbs from my garden brings me great joy.
WCI:    How did you find your way into the world of risk management?
TT:       As my role expanded to managing staff in Interventional Radiology, I began leading collaborative efforts with multidisciplinary teams for improved efficiencies and care. My passion for risk mitigation opened an opportunity as a Risk Manager at one of our hospitals at Virtua.
WCI:    Can you give our readers an overview of your career and how you got to Virtua Health?
TT:       My early career began as a Level II Nurse in the Neonatal Intensive Care Unit at Yale University Hospital. As my journey brought me to New Jersey I transitioned into a Case Manager role in the home care setting overseeing Maternal Child Health and Adults care. I loved my work with patients, families and employees. Through these experiences, I decided to pursue further my education and completed a Master of Science in Nursing. It was during this time Virtua approached me with an opportunity to lead an investigational research project in Interventional Radiology and so my relationship with Virtua began.
WCI:    Being the technology age that we live in, what kinds of technology do you rely on every day?
TT:       From smart phones to our computers, technology has truly created efficiencies in our process. Join.me is fabulous software making long distance meetings more effective. The ability to share screens to broadcast your presentation and clarify information during an online meeting is truly remarkable. Visio has transformed the way I approach process mapping, a valuable tool in risk management and in Six Sigma lean process.
WCI:    Whether Virtua self-administers or uses a TPA, do you feel there is an advantage of using one over the other for workers comp claims?
TT:       This is an interesting question. There are strengths and opportunities within both types. An organization needs to carefully analyze the options and their risk appetite. Do you value full control and have a superior claims handling ability within the team to lead the self-administration? Or do you have a TPA who is a strong collaborator, has low litigation rates and successfully follows through on plans?   An organization would need to take into consideration the cost over time in a self- administered administration vs. the cost of the TPA (which may remain fairly static due to price competition).
WCI:    If you think about your work comp adjusters, what kinds of qualities do they possess that make them essential to your operation?
TT:       Collaborative, trustworthy, superior claims handling, efficient, skilled communicator and highly organized are all traits of a successful work comp adjuster. I want to be confident that the plan agreed upon is the best for the employee and the organization and carried out in a timely manner.
WCI:    What do you think makes a great leader?
TT:       Authenticity is a must; it builds the foundation for trust and transparency. Today healthcare leaders are facing change in every aspect of delivery system with many more changes to come. Change brings fear and uncertainty to individuals. The leader today who is self-aware and embraces self-reflection will have the ability to provide the vision, resilience, and ability to inspire hope to their people.
WCI:    What resources do you use to stay on top of industry news?
TT:       Association for Healthcare Risk Managers (ASHRM), LinkedIn, American College of Healthcare Executives ACHE and healthcare journals. Networking is a great way to connect with peers and keep up to date with industry trends.
WCI:    How do you "Reduce Your Cost of Risk"?
TT:       An Enterprise Risk Management (ERM) program is extremely valuable in reducing cost of risk. ERM promotes the use of comprehensive framework for making risk management decisions which maximize value protection by managing risk and uncertainty and their connections to total value.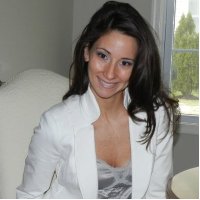 Tina is a Corporate Director of Risk Management for Virtua where she is responsible for the oversight of loss prevention, claims management, risk financing and enterprise risk management program. She is a member of the Association of Health Care Risk Managers and the American College of Healthcare.