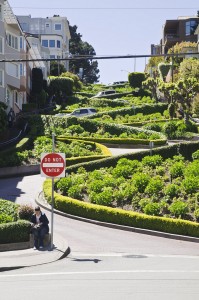 The Workers' Compensation Insurance Rating Bureau of California (WCRIB) provides information and research that can help workers' comp organizations make educated and beneficial decisions. They a conference every year and this year it was held in lovely San Francisco. Maybe you were fortunate enough to be there this year, maybe you weren't- but never fear! They had already published an overview of what went down at this year's conference but now you can actually watch the full presentations online.
California is a notorious state in the world of workers' compensation. It is 7th highest in the nation for percentage of lost time claims with permanent disability benefits (47%), in the Top 10 for states with long-term users of opioids who file nonsurgical claims and have at least 7 lost time days, and has seen opioids double as a share of all prescription payments since 2005.
In the initial presentation for the conference titled "A WCIRB Comparative Health Checkup", speaker Bill Mudge mused about the status of the industry in California for insurers, employers and injured workers.
Then speaker Jeff Michael dove into the regional differences in California and the trends that occur across the state. The northern regions of California are facing different difficulties than the coast or inland. Los Angeles has a higher rate of cumulative injury claims per indemnity claims than the Bay Area, for instance, and is seeing more indemnity claims in general too. Since at least 2006 Southern California has had a significantly higher rate of permanent disability claims than Northern California.
The next presentation came from Dave Bellusci of WCRIB who looked at economic data to make predictions for California and speculate on the results of the SB 863 that was passed in 2012. The bill increased payments to permanent disability beneficiaries and decreased costs by trying to maximize efficiency of medical provider networks, bill review and fee schedules. In California, estimated ultimate indemnity claims have been increasing over the past few years along with prescription costs. Insurer rates are still well over national average. The state's written premiums have continued to increase, currently making up about ¼ of the national market. It looks like SB 863 is helping in some areas, as things like combined ratios continue to improve and spinal surgery costs look better than projected.
California is a big state with big claims and from these reports its future looks uncertain. Watch the presentations if you want to get a better handle on the "state of the state" in California.