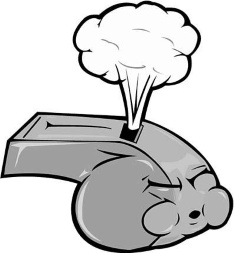 Jay Nelson a former excavation crew foreman has been awarded $56,000 by a jury after he said that he was wrongfully fired for reporting multiple safety violations along the Sandy Byway construction project.
Nelson claimed that Parson RCI, who was the contractor responsible for the project fired him after he went over the heads of his ground supervisors and took his concerns right to the higher ups at Parsons.  A jury of 9 men and 3 women voted 9-3 that he had been wrongfully terminated.
Nelson says he witnessed numerous safety violations including allowing employees to be exposed to excavation sites with severed power lines and rolling pipe down slopes into employees.
Parsons denies any wrong doing and says that Nelson was fired as part of a reduction in workforce members.  Nelson's attorney made clear points that during this $106 million dollar project Nelson was the only person to be "let go."
After closing arguments the jury deliberated for four hours before coming to a verdict.  Nelson says he lost $124,00 in wages that he would have collected for completing the project.  The jury felt that $56,000 was a appropriate award.
This is one of those he said, she said situations.  It does seem rather odd that during a large project undertaking there would be a need to downsize manpower, and on top of that for only Nelson to be let go.  It is unclear if Nelson had taken these issues to his immediate supervisors before and they were ignored and that is why he went to the higher ups.  One thing that I do believe is it takes a good strong leader to look after his crew and that is exactly what Nelson did.  He says his workers in harms way and made a call to keep them safe, for that I commend him.  It is a shame that it had to come to him losing his job and being fired over it, but he should sleep well at night knowing he protected his fellow workers from injury or even death.  I hope that he lands on his feet if he has not done so already.
Source: Bonner County Daily Bee