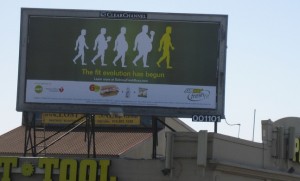 The recent classification of obesity as a disease may change the nature of workers' compensation claims in California, according to a report by the California Workers' Compensation Institute.
The report stated that obesity may now be reviewed or addressed in claims more than it was in the past, especially if weight gain is a result of a work related injury.
"The result could be an increasing number of claims that include obesity as a comorbidity, as well as an increase in cases in which obesity is claimed as a compensable consequence of injury," the report states.
When the AMA determined that obesity is, indeed, a disease, they also acknowledged that 30 percent of the population suffers from the condition. Even though this is a relatively new classification and the numbers of obesity related claims are not quite known, 30 percent it is a significant amount of people and that could have a real effect on workers' comp.
The president of CWCI, Alex Swedlow, said "Workers' compensation is a very complicated subcomponent of a much larger healthcare delivery system and when things happen that affect the broader healthcare delivery system it often ripples through workers' compensation."
Currently, Swedlow recognizes that claims listing obesity as a comorbidity are less than 1 percent of total claims, but the report does show these cases are often complicated and result in much bigger benefit payments than others. The report also states that in the future obesity could be cited as primary diagnosis rather than a comorbidity, especially in sedentary jobs.
Don Barthel, an employer's attorney with Bradford and Barthel LLP says that obesity already plays a role in carpal tunnel and back injury cases, and employees who are overweight often succeed in securing awards for weight-loss reduction procedures.
"Now, you no longer have to claim you have a bum knee or claim you have a bad back to get an award, you just have to say, 'I'm fat,'" Barthel said.
What do you think? Do you see this "shift in the winds" in the industry?
Read the full story from Insurance Journal