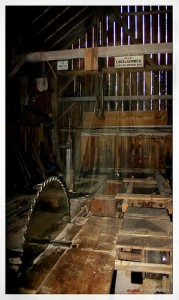 OSHA has cited Nix Forest Industries Inc. on 17 safety violations, including one willful violation, which resulted in a worker being struck by a broken band saw blade and killed.
The willful violation is a result of failure to use control procedures when cleaning, fixing, or unjamming hazardous equipment.  It is a violation that a company commits with intentionally knowing the law and disregarding it.
OSHA says that Nix Forest Industries failed to take measure to keep workers safe on many levels.  The made it possible for workers to get stuck by equipment and caught between machines.  The loss of life that was sustained could have easily been avoided had they followed procedures set forth by OSHA.
You can see the entire list of citations on OSHA's website:
http://www.osha.gov/ooc/citations/NixForestIndustriesInc_771461_0603_13.pdf* and http://www.osha.gov/ooc/citations/NixForestIndustriesInc_798862_0603_13.pdf*.
OSHA has suggested a fine of $116,200.  Nix Forest Industries has 15 days to comply with the list of violations.  There are many hazardous jobs out there, many jobs that people do not want to do, but nonetheless a job that needs to get done.  Safety needs to be a top protocol within a company to ensure that incidents like this do not happen.
Source: Workers Compensation