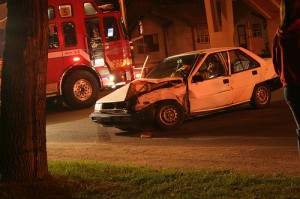 A surgical technician was "on-call" and had to be called in for a case at 2:30 a.m. While returning home from work she was involved in a car accident and severely injured.  It was determined that she was eligible for workers compensation benefits by a WC Appeals Panel for the Tennessee Supreme Court due to the "coming and going rule".
Most workers are not eligible for comp benefits if in a car accident coming or going home from work because this is not considered a risk of employment.  However because this was an on-call shift at a late hour and her place of employment benefited financially from her driving into work, and the late hour put her at extra risk instead of being asleep she was granted WC benefits.
What are your opinions on this case?  Should on-call doctors and nurses that are injured driving be eligible for comp benefits?  I'm sure this happens more often then we hear about, and will eventually become a larger topic on conversation.
Source: Mondaq