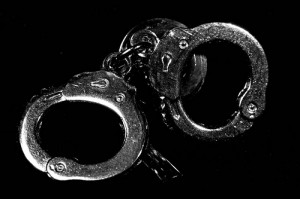 A woman who was not authorized to work in the U.S. but provided another woman's name and social security number when she applied for a job, was injured at work and received WC benefits.  Her employer eventually found out, contacted the Georgia State Board of WC citing "identity theft."  The woman is now behind bars.
Raquel was hired by Modern Fibers after paying a woman $400 dollars to use her name and SSN.  Modern Fibers was purchased by Shaw Industries, Raquel was required to re-apply for her job and did so again under her assumed identity.
In March of 2007 Raquel fell injuring her back and knees.  Upon being placed on light duty work Raquel hired an attorney to file a Form WC-14 with the Board in July 2001.  Copies of the form included both her real name and her assumed identity.
Since she was on light duty she began to receive temporary partial benefits in her assumed name.
In December 2007 her employer met with her to go over her injuries.  At this time she admitted to using a fake name and SSN.  As a result she was discharged on March 5, 2008, but continued to receive medical benefits and disability.
A year later in December 2008 Raquel attended a WC Board seminar on use of false identity by illegal aliens.  Her attorney consulted with Shaw who then filed a fraud claim with the Board.
Warrants were issued for Raquel's arrest.  Her attorney told authorities about a meeting to be held on April 8, 2010 at her attorney's office.  While leaving the meeting Raquel was arrested for forgery and possession of a fraudulent document.
This story seems a little outrageous to me, but it goes to show the timetable it takes sometimes to make things happen.  First off Raquel admitted to using a fake name and SSN in December 2007, why did it take until March 2007 for her to be filed?  Why weren't authorities notified immediately?  Why was she still collecting benefits?  She was not authorized to work in the United States which make her ineligible for WC, yet they still paid her.  It took more than 3 years after she acknowledged using false information for her to be arrested.  Lastly what should happen to the woman who sold her information for $400?  Should she be brought up on charges?  This is where the system faults in my eyes, U.S. citizens for hard to live paycheck to paycheck and invest in comp and benefits, then you have someone who the government knew used false information still receiving benefits.  Something needs to be corrected somewhere.
Source: HR.BLR.com