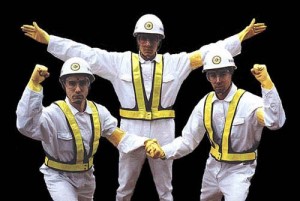 An immigrant working and living in Iowa has been awarded workers' compensation benefits even long after her 10-year visa expired. Pascuala Jiminez came to the United States from Mexico in 1991, and stayed when her visa expired. She lives in West Liberty, Iowa.
She worked for the temp agency Staff Management and was assigned to Proctor & Gamble in Iowa City where she prepared boxes and pallets of shampoo to ship out. She hurt herself lifting a pallet in September 2007 and suffered two abdominal hernias. She went back to work and was assigned other non-lifting tasks until her surgery in November. She returned to work in December but was fired in January of 2008, reports the Daily Journal. Her employers told her it was because she was not legally authorized to work here.
In October 2010 she went to the Iowa Workers' Compensation Commissioner and they awarded her benefits. The company appealed to the District Court and then eventually the Iowa Supreme Court, arguing that an employee working illegally should not be allowed to obtain benefits. The court found that the Iowa Workers' Compensation Act did not exclude these kinds of workers so she should receive payments.
The court said that the law would have explicitly excluded undocumented workers but since they found no such text, they let the decision stand. It is not up to the courts to change the law; the Legislature must make policy decisions.
The justices did say that the law does not allow workers to be paid healing benefits while they're working. Since Jiminez was doing light work after her injury, the case was sent back to the commissioner so they could determine how many weeks she was working and to exclude benefits for those weeks.
Her attorney said even though Jiminez will receive money from the settlement that is not the most important outcome. It is the principal that undocumented workers have rights that is significant in this case.
What's your experience with these kinds of cases? Should the law be changed or remain the same? Let us know on our LinkedIn page!