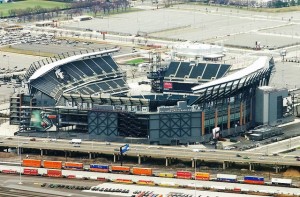 The 2nd U.S. Circuit Court of Appeals has ruled the a judge has gone beyond his authority in finding that the NFL bargaining agreement limits teams from seeking dollar-for-dollar reimbursement of WC benefits they pay to an injured player.
Under the NFL's CBA teams are required to pay injured players a full salary through the end of the season, and a limited salary the following season if they are still injured or their contract is up.  The agreement also allows NFL teams to deduct any money that a player receives from WC benefits from his salary.
NFL teams sought a dollar-for-dollar offset, where they could collect the players WC benefits until they are fully reimbursed for any salary that they paid out to him while he was injured-even if his contract should expire.  The players association is arguing that teams should only be allowed a time offset allowing them to only collect while the player is under contract.
The 2012 ruling that the CBA pre-empts state law was vacated by the Appeals court, saying that district court did not have the authority to decide whether the CBA surpassed state law.
This is a mess between the NFL and the players association.  Just like when a worker is injured and cannot work his company does not pay him he is paid by workers' compensation.  The same should apply to athletes, these guys sign huge contracts, if they are injured and cannot play / work then team should be saving on the hours not "worked" and WC should take over.  This is merely just my opinion on this matter.  For the complete story on this "high step" over to businessinsurance.com.