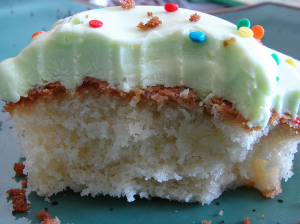 Did you know that today, March 6th is National Employee Appreciation Day? Hopefully there were donuts in your office too. It's a good day for managers or owners to remember that dedicated and hardworking employees are the reason that businesses are successful, and keeping them safe should be the #1 priority at a workplace.
Employees are the ones who are working "in the trenches" and can take notice if a machine isn't working properly and notify management. They are the ones who can recognize an unsafe situation or workplace and raise their hand to get it taken care of. Dialogue between employees and management is crucial in preventing workplace accidents.
We've mentioned on the blog before that trust is one of the biggest determiners in how long the life of a claim can be. If you and your employees understand and trust each other that can make a huge difference if someone gets hurt. Take this day as a reminder to establish open communication with your employees so they feel secure in their position should an accident occur.
And while I'm not advocating a party-a-day mentality in your workplace, it is nice to let employees know that you care about their efforts. Maybe bring in lunch once a month, or host a friendly office field day or other competition to let everyone blow off some steam and socialize. A chance to get away from TPA reports every once in a while. Mental health can be just as important as physical health, and burned-out or tired workers may be more prone to getting injured from a mistake.
Even though it's just one day and you should ideally be thinking of your employees every day, take today as a reminder to truly appreciate your employees. What better way to do that than by keeping them safe?