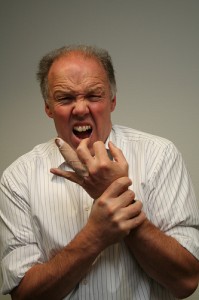 Liberty Mutual Group has conducted a research study and the findings suggest that five common injuries in the workplace account for 72% of workers compensation costs.
The study was done with Liberty Mutual Research on 2009 data with injuries that caused workers to miss at least six days of work.
Overexertion which are injuries caused by lifting, carrying, pushing and pulling cost  $12.75 billion dollars in annual expenses for comp, and accounted for just more than 25% of all comp claims.
Falls that occurred that did not involve a drop to another height level had direct costs of $7.94 billion, and 15.8% of expenses.
Falls that involved employees dropping to another level of height caused $5.35 billion in expenses.
Bending, climbing, reaching, standing, slipping, and tripping without actually falling cost $5.28 billion in expenses.
Rounding out the top 5 of injuries that make of 72% of all comp is employees being struck by an object at work, this accounted for $4.64 billion in expenses.
As you read through the list of injuries they all seem pretty common and things that can happen at all of our workplaces no matter what you do.  Obviously some jobs have a higher risk of injury than others.  Just looking at this list and thinking how we can be more vigilant about the things we do can probably help to prevent some of these injuries from happening.  Be aware of your surroundings and stay safe at work everyone!
Source: Liberty Mutual Group