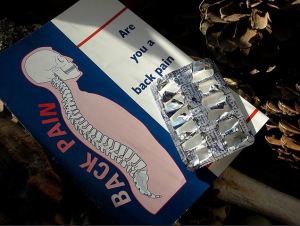 A new report out from the National Safety Council could be another win in the fight against the opioid epidemic in comp, because it may suggest that ibuprofen and acetaminophen, common over-the-counter medications, can be just as effective or even more effective at treating acute pain than the prescription opioids that are costly, addictive and dangerous.
In evaluating effectiveness, the study looked at the factor of the number needed to treat (NNT), which is the amount of people who need to receive a medication in order to relieve one person's pain by at least 50 percent. It the NNT is lower that means the treatment is more effective, so a medication with an NNT of 1 is an excellent pain killer. According to the study, Oxycodone has an NNT of 4.6 while a combination of ibuprofen and acetaminophen has an NNT of 1.6. Oxycodone plus acetaminophen has an NNT of 2.7. This suggests that acetaminophen and ibuprofen are significant pain relievers.
The study noted that common types of acute pain could be things like tooth pain, back pain or severe pain after a trauma. Of the studies done on these kinds of pain, overall it was found that those treated with opioids may have had higher rates of surgery and still have no substantial change in pain years after the initial treatment. Those treated with a combination of acetaminophen and NSAIDs (ibuprofen, aspirin, etc.) reported lower pain and fewer side effects and surgical rates. There are other studies that think it does more harm than good to use opioids long-term. The study suggests that opioids are marketed as "powerful" but that power may come in their serious side effects and not necessarily their pain relieving strength.
Over the past few years opioid use has skyrocketed and so have costs to the workers' comp system. Not only that, they are extremely addictive and if patients and doctors are not careful they could end up causing a patient to overdose. According to a release from the NSC, overdoses caused by prescription opioids accounted for almost 17,000 deaths in 2011.
There are certain situations where opioids may be better in treating short-term pain or chronic pain associated with terminal illness- but it is important that patients and doctors work together to achieve the best possible care without the potentially harmful side effects.