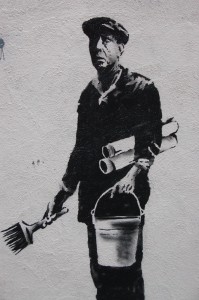 The Missouri Supreme Court has delivered a ruling that gives more power to employees who feel that their employer acted against them because they filed a workers' comp claim. The court ruled 5-2 that employees only have to prove that seeking workers' compensation was a contributing factor to their termination, and not the exclusive factor. That law had been on the books for more than 30 years and you can bet not everybody is happy about it.
Dan Mehan, the Missouri Chamber of Commerce and Industry president and CEO said that, "There is no doubt this ruling will greatly increase employer liability by lowering the standard of proof necessary for an employer to prevail in a wrongful termination case against an employer."
The case in question was Templemire v. W&M Welding Inc. Templemire had filed in 2007 claiming that his employer fired him after he filed a WC claim, while his employer claimed he did not complete a task and that's why he was fired. After a beam fell from a forklift and crushed his foot, John Templemire was on disability for a few months and was on light duty after that. One day as he was working, he was asked to clean a rail but was waiting for another employee to "prepare the railing for cleaning", records state. He was also taking a break to rest his foot, his doctor had placed work restrictions on him that included a 15 minute break every hour when standing or performing pushing/pulling activities. The owner of the company approached him, cursed at him and fired him on the spot. Trial attorneys said that the owner of the company had a history of "belittling" workers who were injured and had fired another worker who had a workers' comp claim.
Both the original trial and the appeals court ruled that his claim was not the exclusive cause of his firing. The MO Supreme Court disagreed and reversed that ruling, establishing a precedent that could have lasting effects on court cases for years to come.
"Discrimination against an employee for exercising his or her rights under the workers' compensation law is just as illegal, insidious and reprehensible as discrimination under the (Missouri Human Rights Act) or for retaliatory discharge under the public policy exception of the at-will employment doctrine," said the majority opinion of the court.
While this is good news for employees, Mehan and his chamber are at odds with the ruling.
"It is no wonder Missouri has become one of the easiest states in the nation in which to bring unfounded discrimination claims against employers," he said.
What do you think? Do you think this will lead to employees trying to take unfair advantage of this new system, or do you think it will balance the power that employers have held over their employees?