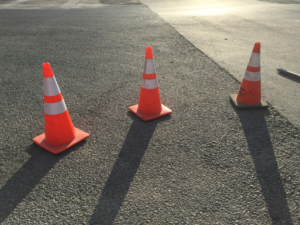 Some businesses in Alaska are worried about proposed legislation that would narrow the definition of an independent contractor, meaning that more of their workers might be classified as employees and be eligible for workers' compensation.
Governor Bill Walker is sponsoring House Bill 79, which would make it clear to employers and workers alike who to label an employee and who to label an independent contractor. It would not change the amount of workers who might be eligible for compensation.
The state's Small Business Association says that the proposed re-definition would be a blow to industries like construction that utilize the services of independent contractors frequently.
At a hearing on March 20th, several construction workers and contractors testified that they were in favor of the bill because it would also prevent misclassification of workers. If a contractor has fewer employees to pay workers' compensation for, they reduce their costs and can offer lower bids on projects. Contractors with higher workers' compensation costs may not be able to compete and lose out on jobs. Sometimes contractors are confused and misclassify a worker, and this bill hopes to make it clear who is an employee and who is an independent contractor.
Some of the defining features of an independent contractor would be that they have an explicit contract to perform services, can control how they provide those services, can provide most of the required labor and equipment required to complete those services, can fire and hire employees to help them, have a separate business location from the place they are performing services, and have liability insurance to protect themselves and the business they are doing work for.
The bill has not been voted on and the legislative session closes April 16th, though this issue could go to a special session.