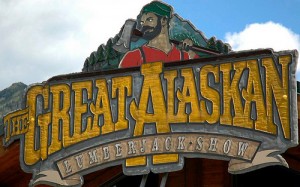 Alaska is a land viewed by many as a wild frontier where the jobs are tough and the people are tougher ("tough" meaning their fortitude to get through those winters, not that they're all tough-guys. I'm sure Alaskans are very nice). Alaska is known for outdoor industries like fishing and logging, also some of the industries that are most prone to workplace injuries. It's no surprise they have THE HIGHEST work comp insurance premium rates in the country. It's also no surprise that with a crown like that, legislators are looking to reform the system.
The House and Labor Commerce Committee chair Kurt Olson introduced House Bill 316 which would get rid of the current "usual, customary and reasonable" (UCR) fee schedule and use a schedule set by the workers' compensation board in the state. They would use things like Medicaid and Medicare rates to set fee schedules that might adjust costs a little bit better than their current system, which bases its fee schedule on how physicians are charging in a certain geographical area and does not account for the price of medical procedures.
Alaska has been in the first or second spot for most expensive rates since 2006. I'm sure this is not a title they are fond of. Though their rate of claims dropped by 14 percent last year, costs increased by 25 percent too. Overall, the state's premiums are 160 percent greater than the national average, said an Olson staffer. She said medical costs make up about 76 percent of overall premium rates, while nationwide that figure is around 60 percent.
Olson's office released a brief that said primary medical care in Alaska is paid over Medicare rates by 185 percent, surgeries are over 482 percent of Medicare rates and radiology procedures are over 312 percent of Medicare rates. If a gallon of milk costs $7.29 in Nome, Alaska, I bet legislators are going to want to take a serious look at these reforms, if they could bring costs down.
HB 316 would use the same methodology to set fees that 32 other states use. It would include things not currently accounted for in the system, like emergency transportation services, physician visits, in-patient hospital fees and out-patient care. It would set reimbursement limits for prescription drugs, and require those drugs to carry a code from the FDA's National Drug Code directory (all measures to try and curb abuse).
There is some concern about the bill. Some think the board will not be able to set the conversion factors correctly. But the committee has called on the Medical Services Review Committee to help advise their conversion settings. If passed the changes would go into effect January 1, 2015.
Source: Alaska Journal of Commerce