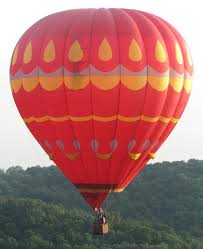 Workers comp premiums in Alaska are the highest in the country.  A large percent of money paid goes towards paying medical claims.  The Chamber of Commerce has made this a legislative priority for several years to no avail.  This year there is legislation that is being worked on to help control workers comp costs.
In a story put out by the Alaska Public Media, the Kenai Peninsula Borough and School District were interviewed and evaluated.  Julie Cisco runs the workers comp division there.  Things have gotten to the point where her first thought is clearly the concern of the injured worker, then her mind immediately shifts to what will this cost.
Julie says that medical fees over the last five years have gotten so out of hand.  Medical fees have almost doubled over the last five years.  What used to cost 50K is now costing 100K.  When you are using the public's money these become an even bigger cause for concern.
Cisco said that in 2009 the average workers comp claim for the borough was about $3,500.  Last year that number skyrocketed to about $19,000 per claim.  She states that a large reason for this is that employers cannot negotiate with medical providers the way that insurance companies can.  Even though there is a cap on what the doctors can charge they make sure that they are pushing the charges right up to that limit.
In a report released by the Alaska Heath Care Commission in 2011 they showed evidence that doctors were charging 50% more for workers comp claims then they were for the same procedures for regular health insurance.  There has been a decline in worker injuries over the last five years, but medical costs for comp have risen by 25%.
To bypass some of the major medical costs for comp employers would try to send the employee out of state for expensive surgeries.  Lawmakers are working on a bill now that would close the loophole allowing out of state physicians to charge Alaska comp prices.
Even though workers comp is not a huge piece of the pie for her district, in a time when you need to watch every dollar spent it does matter.  If there was a work comp reform that would lower medical costs then more money could be put into the classrooms for the children.
I know there are many dangerous jobs in Alaska ranging from fisherman, railroad workers, coal miners, and not to mention the extreme weather to deal with for any worker out in the elements.  I can understand how Alaska would have much higher comp rates compared to other states.  However I do not think that this should a means for doctors to overcharge injured workers insurers and employers as a way to make more money.  If I sprain my wrist and see my doctor and it costs me $50 I do not expect to get the same treatment done and be charged $100.  I can absolutely see the frustration that employers are facing especially in a time when the economy is not that great and people are struggling out there.  It would be good to see lawmakers get together and come up with a way to help the people of the great state of Alaska.