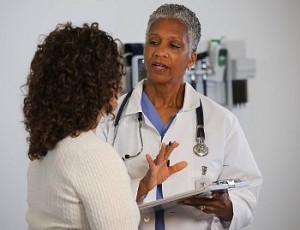 There are certain things that a company can have onsite that can make them more appealing to workers and maybe even save them money. But a workplace clinic? They might make your company appealing to employees, who like the fact that they have easy access to a medical facility. They could also reduce costs and may mean better employee wellness and productivity.
In the world of workers' comp, timing can be everything. Cases almost always turn out better when reports are filed right away, injured workers get to the doctor, and everyone works to get that employee back as quickly as possible. With an onsite clinic, the worker is able to see a doctor right away. The doctor can be more closely aligned with the employer to help the transition back to work. Urgent questions can be answered in a timelier manner since the doctor is serving your specific organization and not the greater population.
Another advantage might be that the onsite doctor is more experienced in work related injuries in general, and may be more in tune to the specific injuries that common in your industry. They will have handled those kinds of cases more and can direct the cases better than a general family doctor who might not handle these cases as often.
These kinds of centers can also be more effective when it comes to preventive care and testing. Employees might be more likely to go to the doctor if it's right next door, and especially if it costs less to obtain preventive services. If a serious health problem is caught early on it could save lots of money in the long term. There are many chronic work-related health problems like obesity and diabetes that, when caught and treated early, can save your employee's health and save you money.
Having medical professionals that your employees visit regularly might make it easier to establish a better relationship between doctors and patients, facilitating communication and trust. Should that worker come in for a work comp injury, the clinic workers would also have that background knowledge that could help them to diagnose or treat the claim more effectively.
The clinics are also good if you have a workplace wellness program in place. It can provide more incentive for employees to get check-ups more regularly and can provide guidance on exercise or fitness questions that your average HR person might not have been able to answer with such confidence.
These kinds of clinics could also go a long way in controlling opioids. Doctors who are more experienced in workers' comp cases might not dispense opioids as freely in the first place, and it also helps to curb potential abuse since workers can't go to multiple pharmacies to try and get pills.
That's not to say there are some real problems or variables that could hinder the success of these clinics.
This option can be hard for small companies, and companies need to decide whether they can afford to run the full gamut of services that a larger health establishment might. There are other challenges to consider as far as employee involvement and acceptance. But for a larger organization that is seeing healthcare costs skyrocket, onsite clinics might be worth looking into.
Read the full report on hschange.com