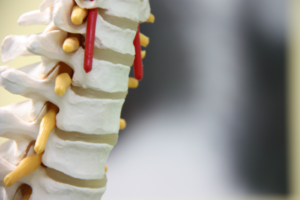 The 3rd District Court of Appeals in California recently issued a decision on a case that dealt with apportionment for genetic factors. The Court overturned the Workers' Compensation Appeals Board and allowed an apportionment to genetic factors, saying that they had met the requirements for substantial medical evidence.
Christopher Rice worked as a police officer in Jackson, CA. He injured his nick when he was 29 years old in 2009. Before his surgery a qualified medical examiner, Dr. Sloane Blair, examined him and determined that his injury was cumulative rather than caused by one specific event, likely repetitive bending and twisting caused the injury. He was diagnosed with cervical degenerative disc disease and cervical radiculopathy.
Dr. Blair determined that the causes of his injury were a combination of work related activities, previous work activities, personal recreational activities, and a personal history of "heritability and genetics", history of smoking and a prior tennis elbow diagnosis. Rice underwent neck surgery. After the surgery Dr. Blair changed the apportionment, saying that there was new evidence that showed genetics played a more significant role in cervical spine disability that previously thought, citing several studies. She thought that his injury was at least 49 percent attributable to his personal history.
The Workers' Compensation Appeals Board did not agree with this, saying that the physician's conclusion was not substantial enough evidence and asked the workers' compensation administrative law judge to award Mr. Rice unapportioned disability. The ALJ, however, agreed with the apportionment of 49 percent. The Board said that relying on genetics meant that the apportionment was related to the cause of injury and not the extent of disability, and that assigning cause to genetics was an "impermissible immutable factor". Rice argued that there was no genetic test available for this kind of degenerative disc disease, so the doctor's conclusion did not provide enough evidence for the 49 percent apportionment.
The Court of Appeals rejected these conclusions and directed the Board to determine an outcome based on the QME's determinations. After the enactment of Senate Bill No. 899, employers are able to base apportionment on other factors such as a preexisting disability or the natural progression of a non-industrial condition. They cited several cases where genetic dispositions were used in determining apportionment. The Court determined that there was substantial medical evidence to justify the apportionment, since new medical studies showed that heritability had a role in between 73 and 75 percent of degenerative disc disease cases. She assigned 49 percent apportionment as the lowest reasonable level.
Read "City of Jackson v W.C.A.B."