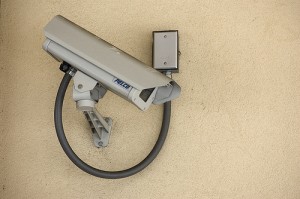 Looks like Big Brother may have caught another one: Eleanor Dunham of New Haven, CT was recently arrested and charged with staging a fall at work.
Dunham allegedly reported to the medical personnel at her place of employment that she injured her back by slipping and falling at work in a puddle of water.
However, the arrest warrant claims that a videotape of the incident shows Dunham first spraying water on the ground, then softly laying down in it and claiming injury. She is being held on a $10,000 court bond, and her next court appearance is on August 15th.
While this is only an accusation, if Dunham is found guilty she could face up to 10 years in prison with a $15,000 fine. When that much is at risk you'd think she'd double check for cameras in the area. Or at least be a little more creative.
Source: Work Comp Wire