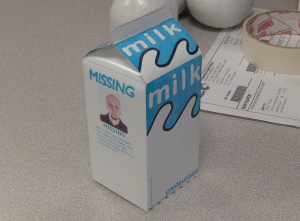 In a case out of Maine it has been decided that a workers' comp claimant who went missing two years ago, will no longer be paid benefits unless she reappears and asks for her benefits to be reinstated.
Fay Johnson worked at the Home Depot and was injured in 2009 so she started to collect partial workers' comp benefits. After a surgery in 2011 she was receiving full benefits.
In 2012 she disappeared from her home and has been missing ever since. Her company had been paying her full benefits after her disappearance, but after three months reduced that to partial benefits. They ultimately brought their case to court, saying they should not have to continue to pay for these benefits. Johnson's daughter had been receiving the payments in lieu of her mother.
The original workers' comp hearing officer said they could suspend their payments until Johnson was heard from, and when her daughter appealed it went to the state Supreme Judicial Court. They agreed with the original workers' comp officer and said the payments should be stopped until Johnson turns up. If she does and she asks for her benefits, the company can pay her the benefits she would have been owed for this time.
The daughter argued that state law does not allow an employer to stop payments if the employee's whereabouts are unknown, and since her whereabouts are unknown she would not be able to notify Johnson of the changes in her benefits. The courts ruled that they could notify the daughter of the changes on behalf of her mother and since the workers' comp officer decided to suspend benefits, and the decision was not entirely made by the company, it was right to do so.