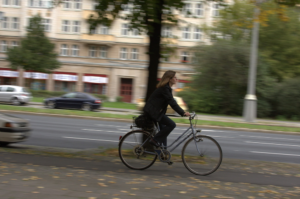 A caretaker who traveled to the homes of her clients was injured while she was traveling between the homes of two clients. She sought workers' compensation benefits but her case was initially denied because of the going and coming rule. The California Court of Appeal, Second District granted the petition for a writ of review and the appeals board, who had initially denied her, requested the court to annul their earlier decision because they had changed their decision. She was found to be within the course and scope of her employment when she was injured and was eligible for benefits.
Yu Qin Zhu worked for the California State Department of Social Services and traveled between the homes of her clients, she was expected to provide her own transportation between jobs. She was riding her bicycle from one home to another and was struck by a car, suffering injuries. She was not paid for transportation to, from, or in between locations. She chose her patients and set her schedule.
Her employer argued that her case fell under the going and coming rule so she was not eligible for comp. she commuted this way regularly and this route was not part of any special circumstances outside of her daily routine.
The Workers' Compensation Appeals Board initially denied her, citing the going and coming rule. A Workers' Compensation Judge found that her claim was eligible because of the "vehicle exception" to the rule, by using her own vehicle her employer gains some incidental benefit.
The Court of Appeal determined that traveling between homes, "job sites", was an expectation of her job and since her employer did not provide her with transportation she had to come up with her own. That is a benefit to the department, because it allowed her to visit several homes in a day. The Department is responsible for helping those people who are in need and her ability to travel to multiple homes in one day increased their ability to help more people.
The Department argued that they did not structure her work day to be like that, where she was visiting multiple people in a day. The Court said that since she had worked that way for them for twelve years, they knew and accepted that it was part of her job.
Once the Court of Appeal made their decision that she was not barred by the going and coming rule, the appeals board changed their position and asked for their earlier decision to be annulled, which the Court of Appeals did. They remanded the case back to the appeals board for a new decision consistent with their own.