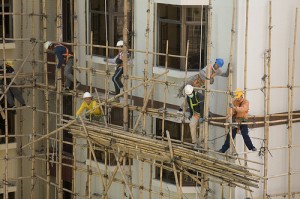 Falls are the leading cause of deaths in construction.  There were 264 fall fatalities out of a total of 774 total deaths in construction during 2010 and cost insurance carriers around $64 million in medical spend and claim dollars.
OSHA has partnered with the Construction Sector of NORA to have a nationwide outreach campaign to help raise awareness that these deaths are preventable.  OSHA is offering training tools and posters to be displayed at worksites.
Lives can be saved from falls from ladders, scaffolds, and roofs and OSHA has three tips on how to do that:
OSHA believes that if every construction employer and employee follows these three simple steps that falls can be prevented and lives can be saved.  For more information of the three step process and how you can get more information visit OSHA.gov.