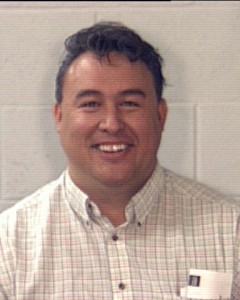 Aaron Needham (pictured left in his mug shot) a St. George contractor has been found guilty of fraud and ordered to spend up to 15 years in prison, for misusing nearly $800,000 that was supposed to be used to build new homes in St. George and Mesquite.  He was convicted on eight counts of second degree communication fraud and one count of felony unlawful activity.
The Assistant AG wanted to make sure that this sentencing sent a statement to contractors who think about defrauding others, that there they will be held accountable and stiff penalties will be served.
Evidence presented showed that a developer gave Needham nearly $800,000 to build seven different homes between 2004-2005.  Judge A. Lynne Payne presided over the sentencing on October 2nd.
Investigators discovered that Needham used the money to pay off sub contractors from old jobs, some personnel expenses, and also a $130,000 fine for a previous Workers Comp judgment.
The case was prosecuted by Jake Taylor – Assistant AG with investigations done by the Utah Division of Professional Licensing.
This case does not have direct ties with workers comp fraud except for the fact that this guy is clearly a bad businessman, he already had an outstanding fine to the state for a workers comp judgment and used the money that he was supposed to be building houses with to pay off the fine and only dig himself in more trouble.  Needham will experience the full leverage of the law and have plenty of time to reflect on what he has done while in jail.
Source: SF Gate