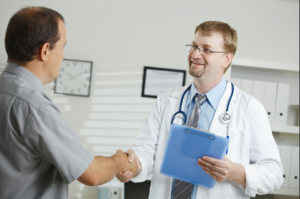 FAIR Health, a nonprofit agency whose mission is to provide transparency on healthcare and health insurance costs and information, released a whitepaper that details the startling rise of costs related to opioid misuse and dependence over the past five years.
Between 2011 and 2015, professional charges for services provided to opioid abusive or dependent patients for by 1,000 percent. In four years. Professional charges totaled $71.66 million in 2011 to 721.80 million in 2015. And the allowed amounts for these services (the maximum that an insurer will pay) went from $32.42 million in 2011 to $445.74 million in 2015. That's an increase of 1,375 percent.
FAIR Health analyzed their database of 150 million privately insured people, and generated their report from 21 billion billed healthcare services in that span of time. They found that annual provider charges were 556 percent higher for an individual who was diagnosed as an opioid abuser or dependent. Price-per-service charges varied between states. Some, like Rhode Island, charged an average of $45 while others like Iowa could see an average per-service charge of $263. In states with higher average per-service charges, researchers found that the most frequent codes billed were for 15-minute or 25-minute office visits, drug screens and naloxone, which carry higher charges. In states with lower average per-service charges, the most frequently billed codes were for methadone administration (to treat opioid addiction) and lab tests which tend to be less expensive. Researchers say maybe that is because states like Iowa and Kansas are seeing an increase in new users, while states like Rhode Island have had opioid misuse problems for a while so more patients are in treatment programs rather than more expensive emergency visits.
The two most expensive groups of billable codes researchers found for those diagnosed with opioid abuse were for emergency department services. However, for patients who were diagnosed with opioid dependency most of the charges came from substance abuse or treatment programs and not emergency room visits. Lab tests to screen for drug use were the fastest growing category of services associated with opioid abuse and dependence.
For a patient to be diagnosed with opioid dependence they can have symptoms of tolerance, withdrawal and maybe have even tried to quit unsuccessfully several times. Thy exhibit three or more symptoms in a year-long period so it is not as common to be diagnosed with dependence as it is abuse. Opioid abuse can be diagnosed with even one symptom in a year-long period, and patients diagnosed with abuse can continue to use even if they've experienced social problems because of their use. Opioid dependence and opioid abuse were separated under DSM-IV. Under DSM-5, published in 2013, they are merged into substance use disorder.
The complete whitepaper can be read here.