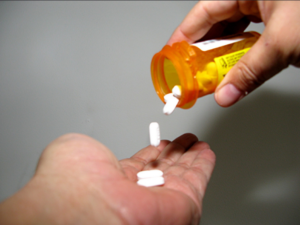 The California Workers' Compensation Institute (CWCI) released the results of a report that studied the details of federally approved Workers' Compensation Medicare Set-Aside (WCMSA) settlements in California. A portion of funds from a work comp settlement go towards future medical expenses that may result from the work injury, expenses that might otherwise be paid through Medicare. The amount is based on projected needs from the workers' medical records; oftentimes their injuries are chronic and will need ongoing care.
The average WCMSA included $48,986 for prescription drugs and $54,407 for other medical expenses.
They found that almost three-quarters, or 70 percent, of workers' compensation Medicare set-aside settlements in the state required funding for opioids. Often these cases also involved the use of other high-risk drugs like muscle relaxants, as well as high levels of opioids. Compared to control groups for workers' comp permanent disability claims with similar injuries, the set-asides called for opioids that were much stronger than the opioids used with permanent disability claims.
The allocations called for in many of these set-aside settlements exceed federal and state clinical guidelines.
Researchers looked at a sample of 7,926 California WCMSA settlements approved by Medicare in 2015 and 2016. They compared the resulting data against data from a matched control group of 71,777 closed workers' compensation permanent disability claims with similar injuries.
From CWCI, Insurance Journal and Managed Care Matters