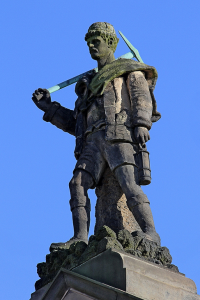 Mining is a tough occupation, and though the industry has come pretty far in terms of safety they still have a long way to go, according to a recent report from the Mine Safety and Health News and NPR.
The report stated that though dangerous mines where accidents have occurred are slammed with fines- they don't pay them. They continue "business as usual". And seemingly they're getting away without paying. These hefty fines are the biggest incentive for mines to stop this unsafe behavior in the first place, and regulators do not seem to be catching up on the bills that are due.
The article highlights one miner, Jack Blankenship who now lives every day in pain after he was pinned down by falling rock. The mine where he worked in West Virginia had a history of safety issues, especially when it came to rock fall protections. At the time of his accident they had been cited over 120 times for violations and still owed $200,000 in fines. The article indicated mines like that are not a rarity, with 7 percent of mining companies skirting their citations.
The investigators looked through 20 years of mine data in records from the Mine Safety and Health Administration (MSHA) and Department of Labor. They found that there are over 2,700 companies who have yet to pay their totaled $70 million in penalties, and mines that do not pay their penalties have injury rates one and a half times higher than those mines that do pay fines. Even though there are a lot of mines that do pay, the ones that don't are far more dangerous and can be deadly to those that work in them.
"Most folks out there, including me, are totally shocked when they find out that … you can actually just sit around and not pay the fine and keep producing coal and put money in the bank," said Tim Bailey, Blankenship's attorney.
At the top 10 companies who have the most outstanding fines, totaling just under $20 million, there have been 271 injuries and 10,847 violations between them since 2003. An industry lobbyist group, the National Mining Association, believes it is the government's job and not the industry's place to fix this.
The MSHA says that it may seem like the problem is worse than it is because there are a lot of payments that are being disputed, are on appeal or just have not been processed yet. Though, the article's investigators did not use data from bills that were less than three months old to account for that. It could be because the regulators lack the resources they need to enforce all the rules on all the mine, as mining is not as not hot button as drug enforcement or gun restrictions.
It seems like the fines are not preventing certain mine owners from operating and continuing their unsafe practices. To get a more comprehensive look at this issue read the full story on NPR.