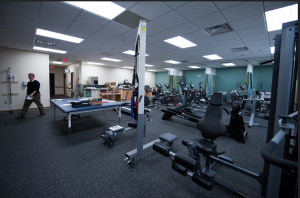 Fraud doesn't always come from the worker who faked an accident. Sometimes it comes from the very people who are supposed to be helping legitimately injured workers.
A physical therapy clinic in DeSoto, TX has been accused of billing the government for treatments that may not have even been performed and collecting millions of dollars as a result of these bogus procedures.
Mind Spa helps injured federal workers with pain management and other counseling services. Authorities discovered files and information of many Dallas Veterans Affairs Medical Center workers when they raided the clinic. They think the owner of the clinic billed the government more than $8 million between 2008 and 2014 for his services to injured postal workers.
Larry Washington, the owner of the clinic, sent in bills that allegedly treated patients on Christmas Day or during other strange times for the clinic to be operating. He also billed for services he performed on days when it is known he was out of state or in the hospital himself. Now the Labor Department, IRS, VA and post office are all involved in looking into this case.
The investigation began back in 2009 when a fraud analyst notices unusual billing patterns that indicated he may have been billing for things he did not do- the volume and frequency of the bills tipped off the analyst. They found irregularities like bills dated on weekends, Christmas day, or when he was undergoing heart surgery and clearly was not treating patients.
The investigators said the bills had "manufactured" language like the phrases were cut and pasted together from some set of stock answers. Some patients they saw bills for had conflicting diagnosis- like a patient would claim to be sleeping all day then be described as having trouble sleeping, all on the same file. Or the patient's age would not change over years.
Though he has not yet been charged with any crime, the doors of Mind Spa have been closed and the phones disconnected. Washington has not made a statement, nor has anyone from the U.S. attorney's office in Dallas. We will wait to hear on this case but the odds are not in his favor if the evidence that investigators have found is true.