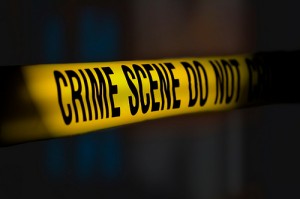 For a death to be eligible for workers' compensation it must usually come from a result of the employment.  A South Dakota case will now test the boundaries and possible change the face of workers' comp as we know it.
On Christmas Eve in 2008 a man shot and killed his wife during one of her 15 minute breaks then turned the gun on himself.  She had just served him with divorce papers the night before.
What needs to be decided now is whether her family of 9 and 11 year old kids should receive workers comp benefits.  Does this case qualify for comp benefits?
This case is currently on appeal at the South Dakota Supreme Court, originally the District Court and the SD Department of Labor ruled against the family.  However, the family has appealed the case saying that the homicide would not have happened had the husband not been able to find his wife at work.
The father of the deceased wife is suing HSBC and AIG, the carrier for HSBC on behalf of the children as they because their guardians after the deaths of the parents.
The family's attorney is trying to show that by the husband knowing where the wife worked and when she took her breaks it made her more vulnerable to being killed.  He states that even though he had access to her away from work that the man would not have killed his wife in front of their children.  He claims that because of this factor the murder could not have taken place anywhere else.
HSBC attorneys argue that even though the workplace was the setting for the murder that this was a act of domestic violence and was not connected to work, and therefore they should not be held liable.
The Supreme Court is Hearing this case currently and no decisions have been made as of yet.
This is one case that I want to follow for sure.  Usually you hear about workplace violence occurring in the workplace and is compensable through workers' comp.  This is a case I have heard of before and will be interesting what the Supreme Court decides because if they do rule in favor of comp this will absolutely set any future precedent on cases of matters similar to this.  What are your thoughts on the case?
Source: St. Louis Workers Compensation Lawyers