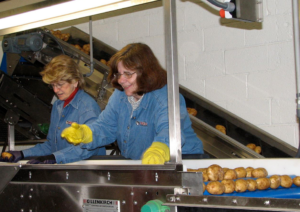 The United States Department of Labor released their report, titled "Does the Workers' Compensation System Fulfill Its Obligations to Injured Workers?" and decided that the system may not be working as it should for some injured workers.
Many injured workers may have their benefits denied or delayed and are relying on other systems like Medicare or Social Security, because the report claims employers are not taking on as much of the costs of a workplace injury so injured workers seek other options. The DOL says those kinds of systems are already running on a tight budget. They also say that in recent years it has been more difficult for workers to qualify for benefits and suspect that many injuries at work go unreported. Employees who develop chronic illnesses at work may not be getting help through workers' compensation because they either don't realize or they were denied so they go through other programs.
According to the DOL, workers' compensation is the only part of the "social safety net" system that has no federal oversight or set minimum standards. Decisions about the systems are left up to the states, and the report indicates that depending on where an injured worker lives they may be at a greater risk of ending up in poverty if they suffer a serious workplace injury. Some argue that employers may be deterred from doing business in states with higher compensation rates. The report gives examples of a few states who are trying to solve delays in benefits, like New Jersey who has an expedited system to resolve compensability disputes if a worker needs expedited care and cannot wait. Even still they admit that generally, workers are not getting the medical care they need or their claims approved in a timely and reasonable manner.
The report suggests one way that the industry can address the issues is turn to evidence-based standards, the use of which may improve outcomes. The report also suggests that there be federal tracking of state programs, and if states do not meet standards they would face increased federal oversight. They also suggest a greater focus on injury prevention, and encourage sharing data between state systems, insurers, OSHA, and other health and safety departments. The DOL suggests that more research is needed on the injured worker's experience with the system amongst all the states, but acknowledges that there are funding issues and privacy issues. This report was also released with the National Academy of Social Insurance report on benefits and costs in workers' comp.