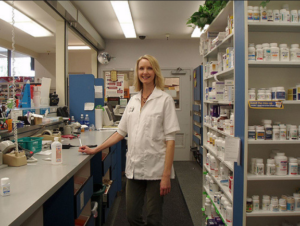 Compound drugs are a hot topic in workers' comp. They are not approved by the FDA and are not typically the kind of medications recommended for work injuries, they can also be very expensive. The Texas House committee asked the state's Division of Workers' Compensation (DWC) to look at compounded drug prescriptions for injured employees in the state and the DWC found that the costs of these kinds of drugs doubled between 2010 and 2014, and average prices in 2016 were even higher.
Because of the concern over the use of compounded drugs, last June the DWC announced an informal draft rule to require compounded drugs to be preauthorized. They are accepting comment on the rule until February 20 and are hoping to hear from carriers, physicians, patients, and pharmacists. Workers' Compensation Commissioner Ryan Brennan says that with preauthorization, he hopes physicians will review and consider appropriate alternatives to compounds, but that patients who need the compounded drugs will still be able to receive them.
The Texas Department of Insurance Workers' Compensation Research and Evaluation Group released a report in May of 2017 highlighting their research and findings. They evaluated utilization and costs of compounded drugs in the state's workers' compensation system. They found that the number of compounded drug prescriptions increased from 18,030 in 2010 to 26,380 in 2014. Compounded drugs accounted for 1.6 percent of total workers' comp prescriptions in 2010 and 3.2 percent in 2014. In 2016 there were 20,751 prescriptions, still accounting for 3.2 percent of total prescriptions. They also found that costs increased significantly as well. The average cost of a compounded drug prescription in 2010 was $356 and in 2016 it was $829. Compounded drugs accounted for 4 percent of total pharmacy cost in 2010 ($6 million out of $152 million), 12.5 percent of the total in 2014 ($12 million out of $112 million) and 11 percent of total spend in 2016 ($11 million of $98 million).
In 2016, 88 percent of claims receiving compound drugs were lost-time claims. The most common injury type for claims receiving compound drugs was a back injury, accounting for about a third of the claims in 2014. Most of the compounded drugs were cream-based topical applications. Researchers noted that about 6 percent of compounded prescriptions contained opioids in 2010 and in 2016 about 10 percent of prescriptions contained opioids, primarily Tramadol. The top 10 prescribing providers in 2016 accounted for more than half of all compounded prescriptions, with each of them providing more than 1,000 prescriptions a year.
Read more from the Texas Department of Insurance and check out their full report here.