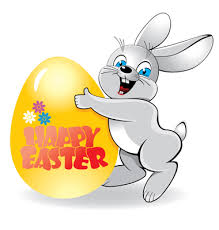 On this final day of the week and just before Easter I thought we should take a look at the the holiday at hand.  The Easter Bunny has been a staple of giving little kids candy for years, we take our children to see the bunny that make for extremely funny pictures most of the time.  I wanted to take a look and see if there were any articles involving the Easter Bunny getting injured.
Back in 2003 at a mall in Wausau, WI the Easter Bunny was doing his civil duty in taking pictures with the kids leading up to Easter Sunday.  Travis Peterson – the Easter Bunny was greeting children when a drunk man jumped to the front of the line, placed the Easter Bunny in a head lock and proceeded to punch him three times in the mouth.  The children looked on in shock and horror as the Bunny was assaulted.
The man fled the scene and was apprehended the next day when mall security identified the man returning to the mall.  The Easter Bunny positively id'd the man who is 21 year old Montell Howard who was apparently trying to show off for his friends.  He was arrested for disorderly conduct and later released from jail.
Because the Bunny is so well padded he was protected from major harm, however some of the paint from the Bunny's eyes got inside Peterson eye causing irritation.
Does the Bunny qualify for workers comp if he has some kind of injury to his eye?  Who would be the responsible party to pay for the Bunny's workers comp, is it the mall where he was working or the agency the sent the bunny to the mall?  To everyone out there celebrating Easter this weekend – please treat the Easter Bunny nicely and from all of us at WCInsights.com have a Happy Easter!
Source: Fox News