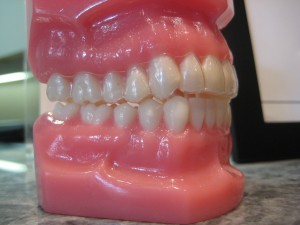 Lunch time is a great time of the day for many employees. We get to recharge and socialize, eat something delicious and get on track for the rest of our days. One hospital employee had a lunch break she will likely never forget, and now she is about to go to court to settle it.
Hospital worker, Emylinda Carter, was eating a bowl of gumbo for lunch in the hospital cafeteria when she felt herself bite down on something unexpected- a chicken bone. She said she heard a crack and knew she had damage to her teeth. She filed an incident report with the hospital and paid for the dental work herself. She also alleges that she suffered emotional and physical pain, embarrassment and mental anguish.
The cafeteria was located in the West Jefferson Medical Center in Marrero, LA, and they use the Corvel Healthcare Corporation as their workers' comp insurer.  Hillshire Brands supplied the food for that cafeteria. Carter is seeking damages from Hillshire for knowing that failing to remove a piece of food might cause injuries and selling the food anyway.
There have been a lot of recent cases where workers get injured on breaks or lunches, and for the most part the outcomes seem to come on a case-by-case basis, considering the unique circumstances of each case. This one does not seem to fit into the "hard and fast" rules of lunchtime comp cases either. All of the details of the case are not out yet to know exactly how much responsibility the employer had versus how much responsibility Hillshire has. The case number is 739-949 and it is expected to hit the docket of Judge Nancy Miller if you want to keep track of it.
What do you think? Comment on the WCInsights Linked page if you have any thoughts on how this case might go.