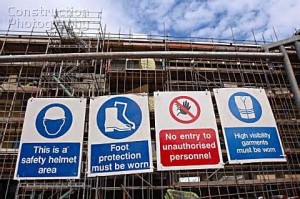 The owner of Pacific Construction in Grenada Hills, CA has been arrested on four felony counts of workers comp insurance fraud for failure to report a serious injury to an employee to the State Compensation Insurance Fund.
Harry Minassian had an employee who while on a construction site received a puncture wound to his foot, which became infected.  Unfortunately the infection became so serious that this employee had to have his leg amputated below the knee.  The injury was immediately reported to Minassian but he refused to report it to SCIF and worse refused workers compensation to the employee.
The employee went directly to SCIF and reported the injury to which he was awarded permanent disability for them.  SCIF also began to investigate Minassian and found out that not only did he have a history of failing to report employee injuries but he also owed about $12,000 in insurance premiums to SCIF.
Minassian was booked into The Los Angeles County Jail Twin Towers Inmate Reception Center and if convicted on all counts faces a maximum sentence of five years in prison.  Bail is set at $120,000.
This is a case I will likely keep track of.  If is awful to hear of employees being injured and having to fight to get benefits.  this guy lost half of his leg and his employer did not care enough to report it or even keep up on his premiums.  With something as serious as this I hope they make an example of this employer and show that things of this nature will not be tolerated.