W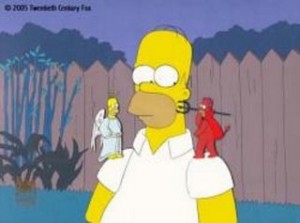 ith a population just over 18,000, Augusta, Maine is making some big headlines in the workers' comp world. One is good; the other is not so good. One business has just earned recognition and respect from the Occupational Safety and Health Administration (OSHA). Another resident has just earned a conviction and is likely not looked upon as favorably by OSHA.
The Marden's store just earned the Safety and Health Achievement Recognition Program Award (SHARP) which recognizes the business as a model for worksite safety. The program recognizes companies that voluntarily invoke a rigorous safety plan. To qualify, the company must go through a thorough audit and correct all identified hazards, demonstrate that they have effective health and safety programs in place and keep their injury rates below average in the last year. Less than 2,000 US worksites have earned this prestigious certification.
"Other businesses can benefit from taking advantage of this important service to increase safety and save money by decreasing workers' comp costs and maintaining productivity," said Governor Paul R. LePage.
He gets it. Safety measures pay off in the long run. Theft and drug dependency, however, does not.
The former pharmacist John Underwood has been convicted on two counts of stealing drugs, specifically Oxycodone and Ambien. He had been a Pharmacy Manager at Mid Coast Hospital where he stole drugs from their supply for his own use in 2011 and 2012. He must also pay fines of $800 and cannot work in any job that gives him access to controlled substances. His pharmacist license has been revoked.
The opioid problem in the country is growing and events like these do not lead me to think they are going away anytime soon. If the people we trust to know better are tampering with the system, it doesn't set a good example or do much to deter others who are looking to score these drugs for recreational or abusive use. The Maine Office of Attorney General's Healthcare Crimes Unit had been investigating the case. This office is responsible for prosecuting drug offenses and health care crimes. The Maine AG, Janet Mills, has stated she is particularly invested in controlling the prescription drug abuse problem in the state.