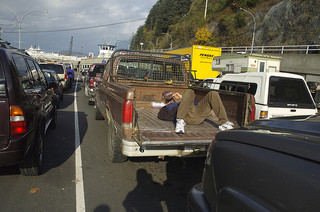 A case involving an employee who fell off a flatbed truck and suffered a massive brain injury has been sent back to a lower court after the Nebraska Supreme Court dismissed an appeal from the Aurora Cooperative on the grounds that it was filed too early.
An employee of the co-op, John Jacobitz, had been helping clean up after a customer appreciation dinner back in August of 2010. Several employees, including Jacobitz, had to leave the site of the dinner to take a grill back to a shed owned by the company. On the way back to the dinner Jacobitz fell off the flatbed they used to transport the grill and suffered severe injuries.
The argument in this case is whether Jacobitz was acting within the scope of his employment at the time of the accident. There are a lot of factors that went into the court arguments. Did the co-op sponsor the dinner or did one of their vendors? Was Jacobitz there to work or was he there as a guest out of his own free will?
The original judge sided with Jacobitz, saying that Jacobitz attended the event believing it was within the best interests of his employment. Sort of like how your mother says you don't have to actually come to dinner (but you know if you don't you'll never hear the end of it). So he was still there "within the scope of his employment".
The co-op immediately appealed to the Supreme Court who shut it down, on the grounds that the first judge had not even decided how to award benefits yet. When that happens the court will consider an appeal.
This case is a benchmark for those wondering when it is appropriate to appeal workers' compensation cases. According to a statement from the co-op's attorney, Patrick R. Guinan, the company will likely file another appeal once the original judge has determined benefits. It is also a compelling case in terms of how courts are defining "within the scope of employment". There are a lot of blurred lines in situations like these and I am curious what the verdict will be.
Meanwhile, Jacobitz had also filed a negligence lawsuit against his manager who was driving the truck at the time of the accident. That case is still pending in district court.