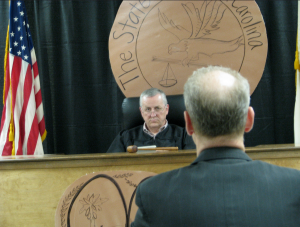 This past week the state Supreme Court of Florida ruled that the beneficiaries of an employee who was killed on the job could not collect the settlement from a tort judgment with his employer's insurance company because of a workers' comp exclusion policy in the insurance company's contract with the employer.
Santana Morales, Jr. worked for Lawns Nursery and Irrigation Designs, Inc. who was covered by the Zenith Insurance Company. He was crushed by a palm tree and died, and his family got a workers' compensation settlement that included a release stating this was the "sole remedy" for the situation.
His widow had previously filed a wrongful death lawsuit stating that the employer was negligent and responsible for his death, and she won the suit for $9.525 million. Zenith did not want to pay, and so the family then sued Zenith under the Lawn's liability policy saying that Zenith breached this policy. The federal district court said that this policy held a workers' comp exclusion which meant Zenith did not have to pay for outside tort suits. The family appealed and that's when Florida's law became a little bit more fuzzy. The circuit court had to decide whether the family could sue the insurance company under that liability policy with the exclusion or not. The question became whether that release in the original settlement prevented them from collecting that tort.
The courts decided that though the family could sue Zenith for breach of contract in general terms, the certain policy that the insurer and the employer had was that of a "gap-filler" that protected the employer even in situations where the employee or their family could sue beyond just receiving workers' comp benefits. Furthermore, under Florida's law workers' compensation should be the sole remedy even if the employer's negligence caused the accident. Since the family had alleged negligence, the employer was protected by the exclusive remedy statute of the law as well so the family should not have even brought that suit to Lawns in the first place. Zenith was still responsible for workers' comp payments to the family, however.