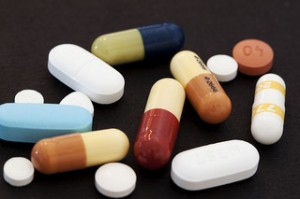 Last night I started by reading an article about mascara and ended up reading about new developments in the opioid industry. I don't quite know how I got from Point A to Point B, but I'm glad I did because the NYTimes produced a great article on the subject. I've been following this news on Joe Paduda's blog as well and it the abuse problem doesn't seem to be going anywhere.
Last month, the Food and Drug Administration (FDA) approved a new painkiller called Zohydro even though they had voted against it earlier. OxyContin and other painkillers are designed to deter abuse, and so far Zohydro is not. The consistency of drugs like OxyContin changes when the pills are crushed so they are not as easy to inject or snort. Zohydro is the first pure hydrocodone medicine available in the country, so it could be up to 10 times stronger than a drug like Vicodin, which is combined with weaker painkillers. Though manufacturers said they were going to try and develop the same kind of abuse deterring formula for Zohydro, it takes years for that kind of formulation to come about and the efforts are not always successful.
Besides the whole "this will probably be an easy drug to abuse" aspect, the issue is that the manufacturer Alkermes also produces Vivitrol which is used to treat addiction to painkillers. Alkermes supports the American Society of Addiction Medicine, a group that represents substance abuse experts. So perhaps we've got a vested interest on our hands here.
The president of the society alleges that he was unaware of Alkermes' affiliation with Zohydro until all these protests started. Maybe that's because Alkermes was not the initial owner of Zohydro and had not been heavily involved in the lobbying efforts to have it approved in this country. Alkermes' rights to the drug were attained through a series of mergers and acquisitions. But they have it now, and it doesn't look like they're going to stop their efforts to promote it.
A statement from the American Society of Addiction Medicine said they will seek more information from the company before making any decisions about their current relationship.
Obviously eyebrows are being raised amongst the medical and pharmaceutical industries. Dr. Andrew Kolodny, who is the chief medical officer of Phoenix House, said he does not think the society should take money from a drug company whose product would only serve to make the drug abuse problem in the country worse. He would not welcome Alkermes representatives at his offices.
"It's hard to believe that in the midst of an epidemic of opioid addiction and overdose deaths caused by opioid overprescribing, that the FDA would approve a new, easily chewable opioid that packs in a whopping dose of hydrocodone," he said.
If you've got the time and the interest, read this related article about painkiller marketing efforts.