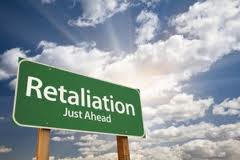 Cynthia Mason is a former employee of the Granite City, IL Wal-Mart.  She have filed a lawsuit alleging that she waqs fired from the Wal-Mart after she was injured on the job on February 3rd.  Mason was injured, immediately notified her supervisor, then filed for benefits under the Illinois Workers' Compensation Act.
Mason claims that on August 9th she was fired from the store in retaliation for her filing a workers compensation claim against the company.  She is seeking more than $100k in damages due to lost wages, benefits, and the costs of filing the lawsuit.
This case will be tried in the Madison County Circuit Court under case number 14-L-1275.
We have reported on cases of retaliatory damages before.  Under law you are not permitted to fire an employee who has been injured in the scope of work.  It will be interesting to see how this case plays out and I will do my best to keep the updates coming in as we have seen Wal-Mart called out in the past for the poor treatment of employees.