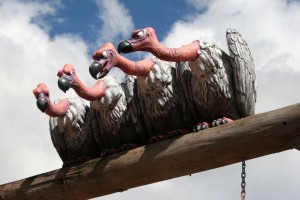 In Florida, a bill that would give businesses a break on stop work orders will soon land on the governor's desk to be signed into law after being voted to pass in the House then the Senate.
House Bill 217 was filed by Representative Travis Cummings back in November of 2013 and would scale back many of the hits on businesses that are issued stop work orders for failing to carry workers' comp insurance.
Under the bill, a business will have two times the amount of days to comply with a request for records from the Department of Financial Services (DFS) before being subject to a stop work order. The proposed legislation would increase the number to 10 days.
If the business makes a $1,000 down payment on their penalty and agrees to pay the rest of the fine either upfront or in an agreed-upon schedule with the DFS they can be released of their stop work order.
If the bill were passed, investigators would only be able to review the records of a business from the past two years, down from three years, to see if they had been carrying sufficient workers' comp coverage. It will however, increase the penalty multiplier from 1.5 to 2 times the amount of unpaid premiums should the investigators find any.
A sponsor of the bill, Senator Bill Galvano, said that the intent of the new bill is to make sure businesses are not shut down unnecessarily.
This bill might give employers a little extra support if they are falsely accused of lacking coverage. However if they are found to be lacking in their responsibilities they will have to pay heavier fines.