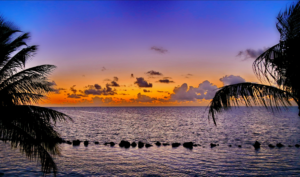 Earlier this year Florida's Insurance Commissioner David Altmaier rejected NCCI's recommended workers' comp rate reduction, setting stipulations for NCCI to submit an amended filing. Now Commissioner Altmaier has announced that Florida will see a 9.5 percent reduction in their workers' compensation insurance rates.
In addition, Altmaier approved a 9.8 percent premium level decrease. Both of these will go into effect starting January 1st next year.
NCCI initially proposed a 9.6 percent reduction rate. Altmaier did not approve and asked them to amend their initial recommendation and file a 9.8 percent reduction, 2 percent lower. The Office of Insurance Regulation lowered that recommendation to a 1.85 percent difference.
Last year the state approved a 14.5 percent increase in rates, a law-only filing after several Supreme Court cases in Florida altered the comp marketplace. In his order, the Commissioner also wanted NCCI to ensure that extensive analysis be done to determine the true effect of these court decisions on the workers' compensation market, so that rates are not unfairly based off the decisions or speculation. This year's filing is experience based and based on data from 2014 and 2015. NCCI says that claims frequency has declined, and the increased reliance on automation and other technologies played a role in the decrease. The OIR reported that the state had seen a decrease in indemnity of 19.9 percent from 2011 to 2015, and a 12.3 percent decrease in medical loss ratios during that time as well. Lost-time claim frequency declined by 45 percent between 2001 and 2015, and 8 percent of that occurred just between 2014 and 2015.
Read more from The Insurance Journal and The Florida Office of Insurance Regulation