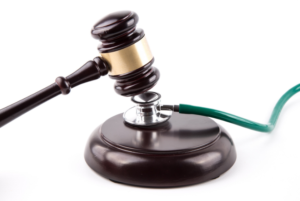 Florida is making headlines again for challenges to their workers' compensation system, this time the United States Supreme Court is being asked to look at the constitutionality of their system. The Florida Supreme Court did not rule on the case in question, allowing a lower court's ruling to stand.
The case Daniel Stahl v. Hialeah Hospital asks whether or not Florida's workers' comp provides a substantial exclusive remedy for injured workers, especially after the state made significant changes to the system, one of which was to get rid of permanent partial disability benefits. Stahl worked as a nurse and hurt his back so bad that he was severely limited in his job duties, so much so that he claims his injury essentially ended his career as a nurse. He filed a suit against the hospital for negligence and claimed that the state's workers' comp system was not an adequate exclusive remedy. He argued that it was not so much of a "grand bargain" anymore. The 1st District Court of Appeals ruled that parts of the state's workers' comp laws that were questioned were valid, and that is the standing ruling unless the Supreme Court decides to take the case.
Other recent Florida cases have challenged parts of the state's workers' comp system as well.
The Florida Supreme Court decided that after hearing preliminary oral arguments they were not going to review the case but did not give much more of an explanation. Attorney Mark Zientz asked the US Supreme Court to hear the case but they have not yet said anything about whether they will review the case either.