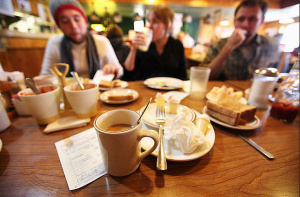 Home health care workers are usually the ones taking care of injured workers or other people who need help. Unfortunately even those workers can be injured in the line of duty- but where do we draw that line between "duty" and something like "favors" for their patients?
In a case out of Oregon, it was determined that even some things that home aides do that are not clearly defined in their job description are still part of the job and they can get comp for it.
Alicia Tono worked for the state as a home care worker. These workers carried out a "service plan" and a "task list" for the patient they were working with. These lists identified certain tasks they were supposed to be working for. In this case it included things like moving around with the patient outside, getting breakfast ready, helping them get in and out of the car. It did not specifically say that Tono should be driving the patient around or do anything outside of their home.
One morning the patient asked if they could go out for breakfast and so Tono drove them to get breakfast but they were in an accident. Tono had to get treatment for her injuries and she submitted a work comp claim to SAIF, her employer. SAIF denied her and said the accident did not occur in the scope of her employment- citing these task lists. The original administrative law judge agreed with SAIF and upheld the decision to deny benefits. Upon appeal, the workers' comp board said that she was performing a service for her client and even though the injury took place during an activity not on the task list, she was still eligible to receive work comp benefits.
SAIF again appealed and said that her activity was not directly stipulated or would have been funded by the state since it was not on the task list. They said that activities outside of that list are specifically not compensable. But again the court said SAIF was interpreting the situation wrong and interpreting their statue ORS 656.039(5) wrong as well, which was their main argument. That statute does not directly limit coverage to home care workers that are employed or funded by the state.