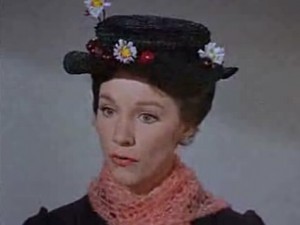 Summertime and the living is easy. A time when people are vacationing, the kids are out of school and life just seems to be more relaxed. Maybe that's because you are utilizing a little extra help at your house, like a summer nanny. Something you might not even be thinking about is insurance for your household employee- but workers' comp insurance is necessary for domestic workers and not having it could put you at risk, should they get injured.
Domestic workers are those who work in the house as nannies, housekeepers, laundresses, caretakers, cooks or who perform other services. States have started to take action to protect these workers just as they have with other classes of employees. In Massachusetts, for example, the legislature just passed a sort of "bill of rights" for these workers that established clear-cut labor standards. Without such a document the rules may have been fuzzy for some and employees might have been taken advantage of. Now the state will set rules for workers' compensation as well as establish rules for sleeping, eating and resting. Female employees will also be guaranteed maternity leave.
Generally, any worker who works over 40 hours a week must be covered by workers' compensation. If they are a live-in employee but work less than 40 hours, they still must be covered because the hours include all hours "on premises". Mary Poppins, if she were to ever be injured by falling objects after Admiral Boom fired his cannon, would be eligible for workers' compensation. As is the norm for workers' comp, all states are different so it's important that you know the rules in your state. Connecticut requires insurance for employees who work 26 hours a week. In Ohio, the law says that "any household worker who earns $160 or more in cash in any calendar quarter from a single household," requires coverage. If you're paying someone to water your plants and check up on the house while you're on vacation and you live in Ohio you might want to make sure you are covered if you need to be.
A lot of homeowner insurance policies might cover an injury to a guest or family member, but might not cover someone who you are paying to be there. If they have their own health insurance plan any injuries incurred in your home might not be covered either.
California actually vetoed legislation that would have changed the laws for domestic workers, and they have some of the more strict requirements to be eligible for comp. In 2012 there was a measure to eliminate their more stringent rules, but the governor vetoed that, and workers still must work at least a 52 hour work week and have been there, earning at least $100, for three months prior to their injury.
Domestic workers have the same rights as other workers- no discrimination, no retaliatory practices, and workers' compensation. Look at the laws in your state to determine if you think you might need to get coverage for your employees.