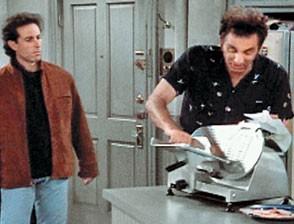 Seven Trade Fair Supermarkets in Queens, NY have been cited by the U.S. Department of Labor's Occupational Safety and Health Administration (OSHA) with 40 counts of safety standard violations. The chain faces $128,000 in proposed fines after inspectors found numerous hazards in their stores. Twenty violations were serious, meaning there were hazards that posed a substantial probability of death or serious physical harm and the employer should have known about them. The remaining 20 were other-than serious, meaning the hazard had a direct relationship to job safety and health but likely would not cause serious injury.
Butchers were reportedly found operating band saws with unguarded blades. Workers used cleaning products without proper protective gear, leaving them vulnerable to eye injuries or lacerations. A handful of the stores had obstructed exits or missing exit signs that would compromise a safe exit in the event of an emergency. Five stores had electrical hazards. Six of the seven stores did not post the annual account of injuries and occupational illnesses, an OSHA requirement. None of the stores had a chemical hazard communication program or training.
In general, the store's safety procedures were a mess.
This story reminded me a bit of "The Jungle". No, I'm not implying that conditions in modern day grocery stores are as dirty as the ones described in 1920's meat packing plants, but it still leaves me a little unsettled. If your employees are working under dangerous and unsafe conditions, wouldn't you think that reflects upon the cleanliness and safety of your store? As a customer, I'm scared off. Are taking shortcuts and skimping on safety measures really worth the risk?