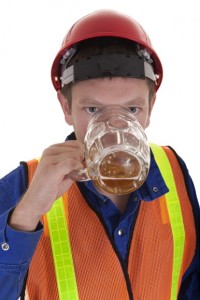 Rep. Dennis Roch introduced a bill which would reduce the amount of workers' compensation an employees would receive if they are injured or killed while under the influence of drugs or alcohol.  On Tuesday the bill easily passed through the House.
House Bill 238 passed the House by a vote of 64-2, it will now make its way onto the Senate.
Roch says "Being high or drunk on the job is reckless and puts lives at risk, passing this legislation protects our workers and holds violators accountable for their actions."
The current law in New Mexico allows 90% of salary as compensation even when drugs or alcohol is involved as a factor.  Should the new legislation pass the compensation would be cut to anywhere between 15% and 65%.
There is a 67% approval rating of this bill among the New Mexico population.
We have written countless stories about workplace incidents, and those involving drugs or alcohol as well.  It is good to see politicians finally understanding that this is an ongoing issue and looking to make a change.  I hope to see this bill get passed easily and see if it help to reduce workplace injuries.