The "big bad wolf" called ICD-10 has been delayed. Another year. Again. April Fool's is over so no this is no joke.
One of our very own, Dave Battinieri, just wrote a piece for Insurance Business of America's "InFocus" series. This past week was Workers Compensation and Dave wrote about the upcoming ICD-10 implementation. The piece was also printed on WorkCompCentral.
Concerns were raised that many people weren't quite ready for the change (even with the long warning) and it was going to create more problems than solutions at first. So for now, at least, we're expecting an October 2015 date for implementation.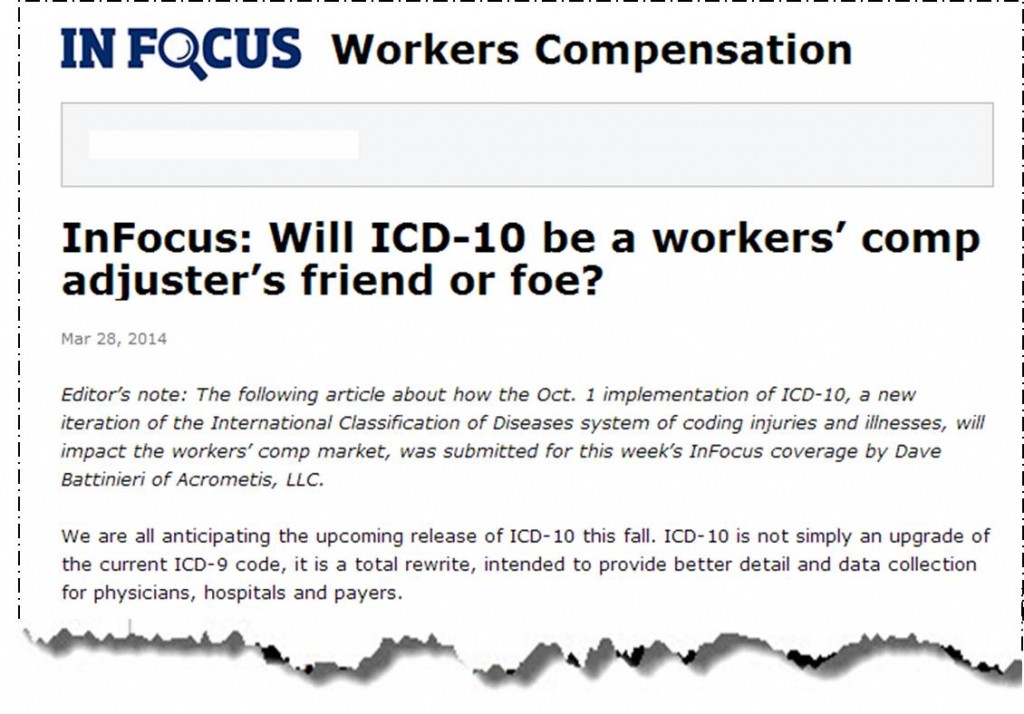 Even though the process is going to be delayed another year many of the questions Dave brings up in the article titled "Will ICD-10 Be a Workers' Compensation Adjuster's Friend or Foe?" remain.
Will the change be a relief to claims adjusters or will it just pile more work on them?
Will costs come down because specific codes and treatments will require less unnecessary testing?
Will safety protocols improve as specific risks or sources of injuries are identified?
Will this help cut down on fraud or create more opportunities for fraud?
Read the article to understand the codes a little bit better and get a sense the benefits and drawbacks of implementation could be.
I hope this delay gives people the chance to get fully prepared before the roll-out, though I have been saying I'm going to clean out my closet for about 6 years now so I understand how the time can fly. But use this delay to your advantage so you can be ready because a change is going to come…eventually.